Sanctuary Saga: Prelude
A downloadable game for Windows
Guide disgruntled guild leaders leaving their homelands to face the harsh Untamed Wilds. Row-based battles with arguing allies reward strategic play in this 16-bit JRPG.
Send the party out on expeditions into randomly determined Biomes, each with their own set of Monster mobs and unique boss encounters. Collect loot to exchange for gear, leveling the heroes as they succeed in progressively harder expeditions to moving their caravan deeper into the Wilds.
Can you deliver them safely to their new home?
Row Based Combat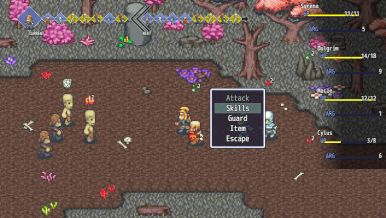 Combat is a synthesis of turn based order with a row-based skill system. Your heroes each possess 6 unique skills that must be used cooperatively to overcome the myriad of monsters within the Untamed Wilds.
Narrative Based On Relationship Scores

As party members fight alongside each other relationships develop playing out in an ongoing narrative. Will the party overcome their differences and develop the trust necessary to achieve their goal or will the caravan breakup part way through the expedition?

Argument System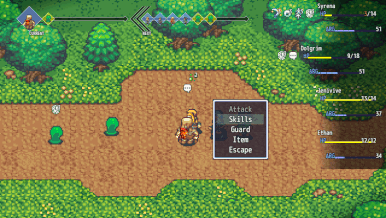 Each hero possesses an Argument meter that rises during fights. Be sure to monitor this score because if it gets too high they may refuse to help fight the monsters!

Swap Party Members Between Encounters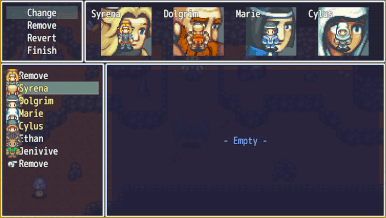 The party can only have four active combatants so feel free to swap in healthier party members after a rough fight! If a hero gets knocked out during an expedition they will automatically revive once the party gets back to the Caravan.
Unique Mini-boss and Boss Encounters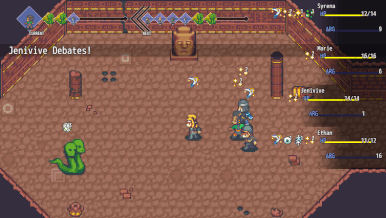 Each Biome possesses four mini-bosses and four unique bosses that must be overcome through the course of the caravan's travels. Learn attack patterns of each and how to use your party's skills to overcome!

Sanctuary Saga: Prelude is the prequel to the Cooperative Deckbuilding card game Sanctuary Saga, found on Tabletop Simulator. https://bit.ly/SSCoreTTS

Please let us know what you think and report any bugs you find on our Discord! https://discord.gg/3BkT35J
Controls
Move - arrow keys, ASDW
Action/Confirm - Enter, Q
Cancel/Menu - ESC, E
Keyboard keys can be rebound in the Options Menu.
Dev Roadmap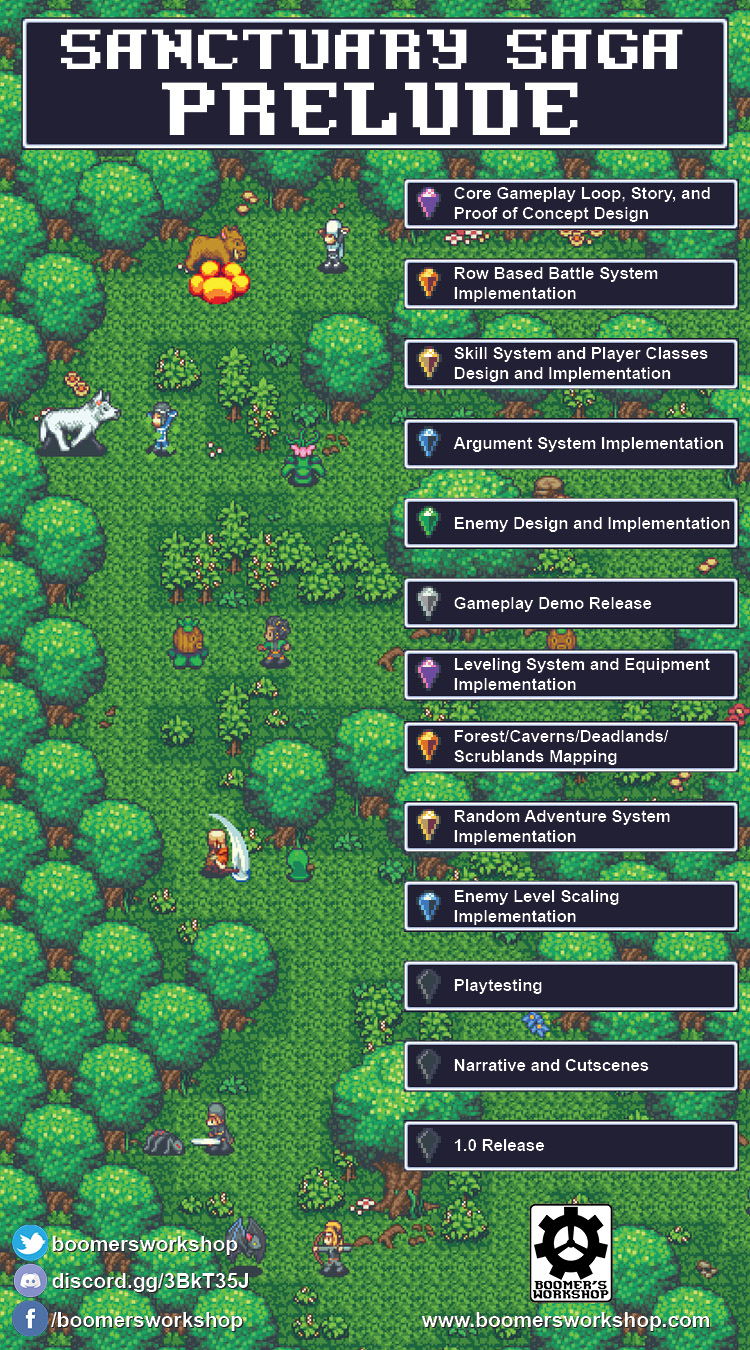 Keep an eye on the Dev Logs for the game for updates and videos of new features as they are implemented.

Join the community! Help the game succeed by being an ambassador to other players and join our social networks.
Download
Click download now to get access to the following files:
Comments
Log in with itch.io to leave a comment.
Hey there, which engine did you use for this? Looks like MV.